WE ARE IRANIAN-AMERICANS WHO LOVE OUR COUNTRY AND OPPOSE THE PRESENT TEMPORARY UNSTABLE AND IRRATIONAL REGIME.WE ASK THE HELP OF ALL TRUE IRANIANS TO OVERTHROW THIS UNJUST AND INSANE TYRANNY AND RESTORE JUSTICE AND SANITY TO OUR BELOVED COUNTRY. JOIN WITH US AND THE VAST MAJORITY OF IRANIANS WHO LIKE US,OPPOSE THE SHAMEFUL BEHAVIOUR OF THE CURRENT DESPOTS WHO DISHONOR OUR COUNTRY.
***FOR BEHEADINGS PLEASE SCROLL DOWN ***


THIS IS FOR THE WORLD TO SEE

Islam turns good men bad.Islam thrives on deception and craves death and destruction.It's time you discovered why it's not possible to be a good Muslim and a peaceful person. Yes it's true, all Muslims aren't terrorists—only the good ones are.the terrorists haven't corrupted their religion ; Islam has corrupted them.There is no choice in Islam. There are no freedoms. The doctrine is named submission. The Qur'an orders Muslims to submit and obey. Where there is no choice, there is no freedom. Where there is no freedom there is no democracy. Therefore, where there is Islam there will be no democracy. Muslims live in social, economic, intellectual, and religious poverty. All Islam has ever been able to breed is tyranny and terror.no Islamic society has ever been able to create a productive economy. For its first 1300 years, Islam survived on the taxes and plunder confiscated from conquered peoples. In the last 100 years it has nourished itself on oil. No oil, no Islam. Tyranny and terror are expensive.unable to give his followers a reason to live, Muhammad gave them a reason to die. Muhammad ordered his Jihadists to scream "Allah is Greatest" before every one of the 75 terrorist raids he led during the first 10 years of the Islamic Era. And Allah, Muhammad's god, confirmed the madness in each of the Qur'an's Medina surahs. Despite what you have heard, Islam is not a peaceful religion .

"5.33": "The punishment of those who wage war against god and his apostle and strive with might and mane for mischief through the land is :execution,or crucification, or the cutting off of hands and feet from opposite sides ,or exile from land:that is their disgrace in this world,and a heavy punishment is theirs in the hereafter" (sura 5 verse 33 of the qur'an)
please check this link as well go to chapter 5 and then scroll down to 5.33
(you can check out the other verses and suras to find out the source of what is going on in the middle eastern countries now)

ALEX JONES INTERVIEW WITH LT.COL. ANTHONY SHAFFER
are the last 2 isis beheadings fake?
as you might have noticed,we quit reporting on the activities on this group
since we felt there was something wrong.

**please do not allow children and adults who are sensitive or ill watch this clip**
3 weeks ago in iraq (JULY-29- 2014)-this clip is showing isis massacring about 1500 innocent people
*************************************************************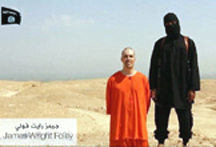 Photojournalist James Wright Foley has been beheaded by ISIS forces
since the act of beheading is not seen in this video and the one with the other reporter,therefore they are not authentic
*********************************************************************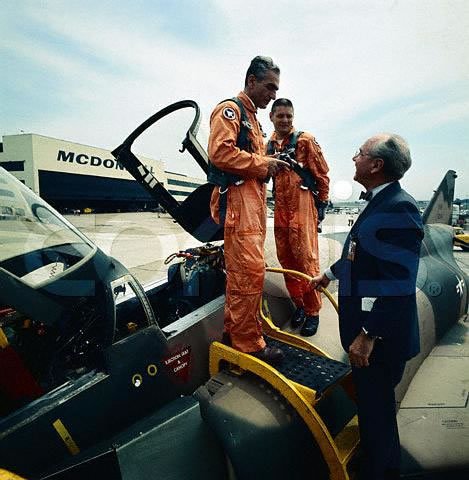 MEET THE SHAH OF IRAN (26 October 1919 – 27 July 1980)

Israel-Hamas Conflict

watch the 2 videos below to find out who is at fault.
22 BAHMAN 1357 " THE BETRAYAL OF IRAN AND THE SHAH"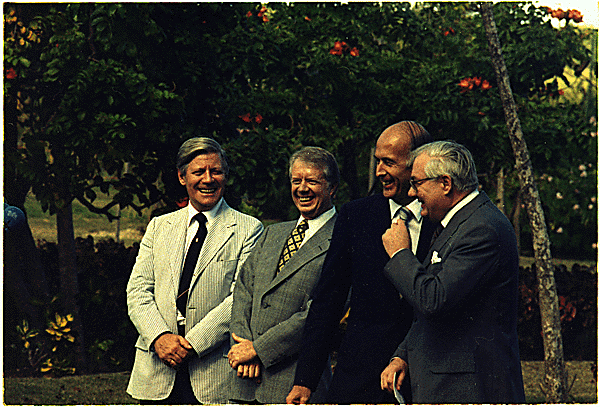 CLICK HERE OR ON THE ABOVE PICTURE TO WATCH THE CLIP
PLEASE TRY TO E-MAIL THE ABOVE LINK TO FRIENDS OR EMBED IT IN YOUR WEBSITES

THE MOST WATCHED CLIP IN OUR BOTH WEBSITES AND OUR YOUTUBE CHANNEL
FOR THE PAST 12 MONTHS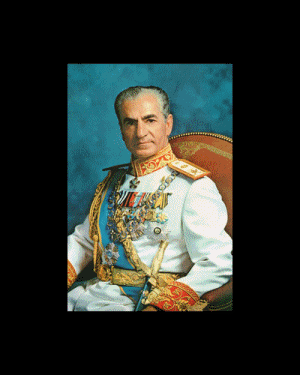 FROM:GOLDEN YERAS OF IRAN(PAHLAVI DYNASTY)
TO: THE BETRAYAL OF IRAN AND THE SHAH (GUADALUPE CONFERENCE 1979)
YOU SHOULD WATCH THIS CLIP FROM BEGINNING TO END IF YOU'RE AMONG THE
YOUNG GENERATION THAT HAVE BEEN TOLD,IN 1979 "THERE WAS A REVOLUTION"
IN IRAN AND "MONARCHY WOULD NOT RETURN!"
YOUTUBE LINK https://www.youtube.com/watch?v=CA68HqDYHxo
Visits from 206 countries registered

please report broken links or other technical issues regarding this website
click here to watch the above flash
you either need windows media player or real player in order to watch these videos,if you don't have it download for free
YOU CAN E-MAIL MOST OF THESE CLIPS TO YOUR FRIENDS AROUND THE GLOBE
EXCEPT THE FILES THAT ARE LARGER THAN 25 MEGA BYTES IN SIZE.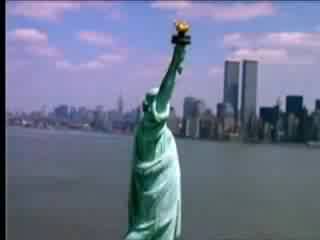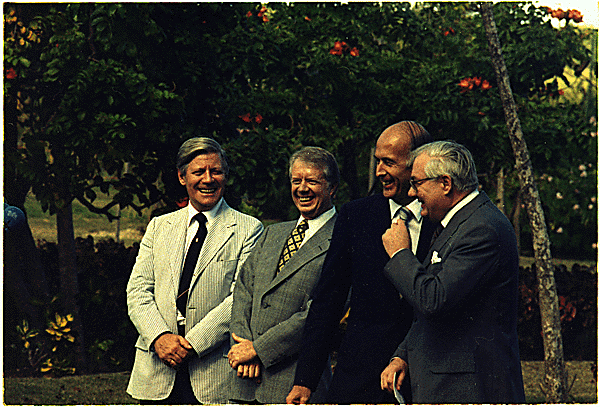 .
Carter Sold Out Iran 1977-1978
by Chuck Morse
--------------------------------------------------------------------------------
As if a light were switched off, the Shah of Iran, Mohammad Reza Pahlevi, portrayed for 20 years as a progressive modern ruler by Islamic standards, was suddenly, in 1977-1978, turned into this foaming at the mouth monster by the international left media. Soon after becoming President in 1977, Jimmy Carter launched a deliberate campaign to undermine the Shah. The Soviets and their left-wing apparatchiks would coordinate with Carter by smearing the Shah in a campaign of lies meant to topple his throne. The result would be the establishment of a Marxist/Islamic state in Iran headed by the tyrannical Ayatollah Ruhollah Khomeini. The Iranian revolution, besides enthroning one of the world's most oppressive regimes, would greatly contribute to the creation of the Marxist/Islamic terror network challenging the free world today.
At the time, a senior Iranian diplomat in Washington observed, "President Carter betrayed the Shah and helped create the vacuum that will soon be filled by Soviet-trained agents and religious fanatics who hate America." Under the guise of promoting" human rights," Carter made demands on the Shah while blackmailing him with the threat that if the demands weren't fulfilled, vital military aid and training would be withheld. This strange policy, carried out against a staunch, 20 year Middle East ally, was a repeat of similar policies applied in the past by US governments to other allies such as pre Mao China and pre Castro Cuba.
Carter started by pressuring the Shah to release "political prisoners" including known terrorists and to put an end to military tribunals. The newly released terrorists would be tried under civil jurisdiction with the Marxist/Islamists using these trials as a platform for agitation and propaganda. This is a standard tactic of the left then and now. The free world operates at a distinct dis-advantage to Marxist and Islamic nations in this regard as in those countries, trials are staged to "show" the political faith of the ruling elite. Fair trials, an independent judiciary, and a search for justice is considered to be a western bourgeois prejudice.
Carter pressured Iran to allow for "free assembly" which meant that groups would be able to meet and agitate for the overthrow of the government. It goes without saying that such rights didn't exist in any Marxist or Islamic nation. The planned and predictable result of these policies was an escalation of opposition to the Shah, which would be viewed by his enemies as a weakness. A well-situated internal apparatus in Iran receiving its marching orders from the Kremlin egged on this growing opposition.
By the fall of 1977, university students, working in tandem with a Shi'ite clergy that had long opposed the Shah's modernizing policies, began a well coordinated and financed series of street demonstrations supported by a media campaign reminiscent of the 1947-1948 campaign against China's Chiang Ki Shek in favor of the "agrarian reformer" Mao tse Tung. At this point the Shah was unable to check the demonstrators, who were instigating violence as a means of inflaming the situation and providing their media stooges with atrocity propaganda. Rumors were circulating amongst Iranians that the CIA under the orders of President Carter organized these demonstrations.
In November 1977, the Shah and his Empress, Farah Diba, visited the White House where they were met with hostility. They were greeted by nearly 4,000 Marxist-led Iranian students, many wearing masks, waving clubs, and carrying banners festooned with the names of Iranian terrorist organizations. The rioters were allowed within 100 feet of the White House where they attacked other Iranians and Americans gathered to welcome the Shah. Only 15 were arrested and quickly released. Inside the White House, Carter pressured the Shah to implement even more radical changes. Meanwhile, the Soviets were mobilizing a campaign of propaganda, espionage, sabotage, and terror in Iran. The Shah was being squeezed on two sides.
In April 1978, Moscow would instigate a bloody coup in Afghanistan and install the communist puppet Nur Mohammad Taraki. Taraki would proceed to call for a "jihad" against the "Ikhwanu Shayateen" which translates into "brothers of devils," a label applied to opponents of the new red regime in Kabul and to the Iranian government. Subversives and Soviet-trained agents swarmed across the long Afghanistan/Iran border to infiltrate Shi'ite mosques and other Iranian institutions. By November 1978, there was an estimated 500,000 Soviet backed Afghanis in Iran where, among other activities, they set up training camps for terrorists.
Khomeini, a 78-year-old Shi'ite cleric whose brother had been imprisoned as a result of activities relating to his Iranian Communist party affiliations, and who had spent 15 years in exile in Ba'th Socialist Iraq, was poised to return. In exile, Khomeini spoke of the creation of a revolutionary Islamic republic, which would be anti-Western, socialist, and with total power in the hands of an ayatollah. In his efforts to violently overthrow the government of Iran, Khomeini received the full support of the Soviets.
Nureddin Klanuri, head of the Iranian Communist Tudeh Party, in exile in East Berlin, stated, "The Tudeh Party approves Ayatollah Khomeini's initiative in creating the Islamic Revolutionary Council. The ayatollah's program coincides with that of the Tudeh Party." Khomeini's closest advisor, Sadegh Ghothzadeh, was well known as a revolutionary with close links to communist intelligence. In January 1998, Pravda, the official Soviet organ, officially endorsed the Khomeini revolution.
American leaders were also supporting Khomeini. After the Pravda endorsement, Ramsey Clark, who served as Attorney General under President Lyndon B. Johnson, held a press conference where he reported on a trip to Iran and a Paris visit with Khomeini. He urged the US government to take no action to help the Shah so that Iran "could determine it's own fate." Clark played a behind the scenes role influencing members of Congress to not get involved in the crisis. Perhaps UN Ambassador Andrew Young best expressed the thinking of the left at the time when he stated that, if successful, Khomeini would "eventually be hailed as a saint."
Khomeini was allowed to seize power in Iran and, as a result, we are now reaping the harvest of anti-American fanaticism and extremism. Khomeini unleashed the hybrid of Islam and Marxism that has spawned suicide bombers and hijackers. President Jimmy Carter, and the extremists in his administration are to blame and should be held accountable.

below you'll find 4 videos about the role of jimmy carter and regime change in iran in 1979
please watch all 4 as they are very important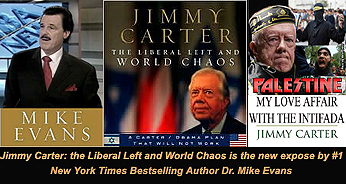 MIKE EVANS EXPOSES THE FACTS OF 1979 IRAN INVASION BY VERMINOUS MULLAS
***FOR BEHEADINGS PLEASE SCROLL DOWN ***
7 YEARS OF MICHAEL SAVAGE DAILY SHOWS
ALL THE DAILY SHOWS ARE AVAILABLE ON 2 WEBSITES
NOMULLAS.COM AND NOMULLAS.NET UNDER ARCHIVES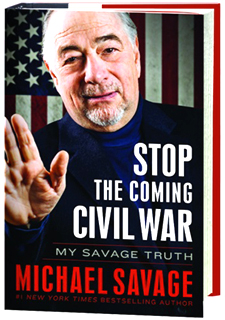 MICHAEL SAVAGE SHORT CLIP ABOUT JIMMY CARTER
Michael Savage rips Hugo Chavez and Ahmadinejad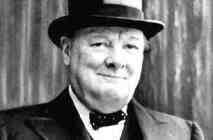 SEE WHAT CHURCHILL HAD TO SAY ABOUT ISLAM
08/13/14 a must listen to clip
09/09/14
09/10/14
09/11/14
09/12/14
09/15/14
09/16/14
09/01/14
09/02/14
09/03/14
09/04/14
09/05/14
09/08/14
MICHAEL SAVAGE'S ARCHIVE OF PREVIOUS RADIO PROGRAMS 1

alex jones 09/10/14
alex jones 09/11/14
alex jones 09/12/14
alex jones 09/07/14
alex jones 09/08/14
alex jones 09/09/14
alex jones 09/03/14
alex jones 09/04/14
alex jones 09/05/14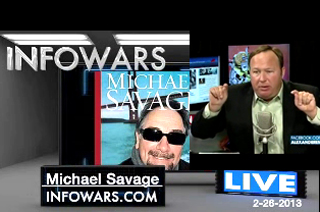 alex jones interviews michael savage FEB-26-2013

please note that as of sept 04,2014 we no longer add mark levin daily programs,however you are still ableto go to marklevinshow.com,archive and listen to the new clips.edited alex jones clips without commercialswill replace mark levin daily clips,with one day delay.
7 YEARS OF MARK LEVIN DAILY SHOWS
ALL THE DAILY SHOWS ARE AVAILABLE ON 2 WEBSITESNOMULLAS.COM AND NOMULLAS.NET UNDER ARCHIVES
CLICK ON THE LINKS BELOW TO LISTENCLICK HERE OR ON THE PICTURE FOR ONE OF HIS BEST RADIO MARK LEVIN 11/05/08
07/21/14 a must listen to clip
09/01/14
09/02/14
09/03/14
MARK LEVIN'S ARCHIVE OF PREVIOUS RADIO PROGRAMS

watch this interview couple of times and find out how shah was betrayed and how iran was sold outA MUST SEE! shah of iran interview with david frost 1979 contadora island panama full uncut version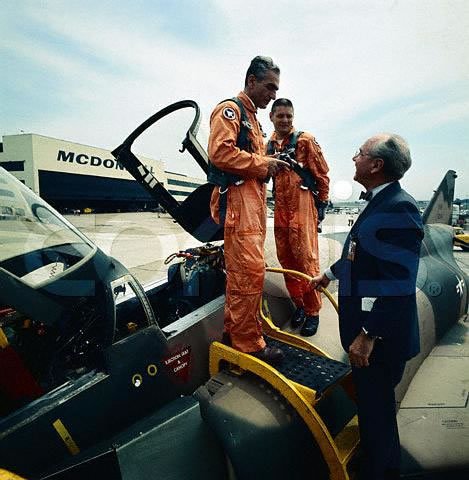 MEET THE SHAH OF IRAN (26 October 1919 – 27 July 1980)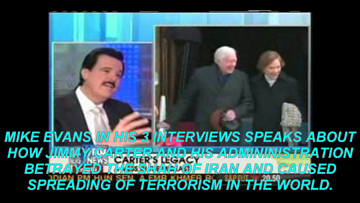 HOW THE DEPARTURE OF SHAH OF IRAN CAUSED INSTABILITY IN THE WORLD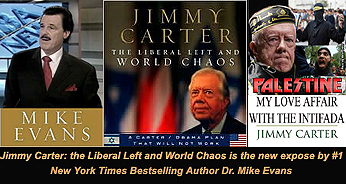 MIKE EVANS EXPOSES THE FACTS OF 1979 IRAN INVASION BY VERMINOUS MULLAS

***FOR BEHEADINGS PLEASE SCROLL DOWN ***

Videosyou either need windows media player or real audio player (typed in front of the link) in order to see these videos,please click on the above links to download.depending on the length of the video and your connection speed you may need to wait a few moments to a few minutes for the download ,once the window shows 100% buffering it will automatically start playing.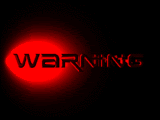 due to the violent contents please do not allow children or adults who are sensetive watch these videos.as a reminder, closing your eyes and fending ignorance will not make the truth disappear.
**please do not allow children and adults who are sensitive or ill watch this clip**
3 weeks ago in iraq (JULY-29- 2014)-this clip is showing isis massacring about 1500 innocent people
added august-21-2-14 taliban militants beheading men who oppose sharia or support secular values added 09-02-12

execution of 6 russians oldiers in chechnya added 09-02-12

beheading of a christian man added 09-02-12 beheading of alleged shabiha by alleged rebels 8-12-12 added 09-02-12 barbaric free syrian army massacre of prisoners by neck cutting added 09-02-12

TALIBANS BEHEADINGS added 02/24/12 EXTREMELY GRAPHIC


CHRISTIAN SOMALI MARTYR added 02/24/12 EXTREMELY GRAPHIC

BEHEADING OF ALI AL MALEKI FOLLOWED BY CLIP OF A BEHEADED GIRL IN IRAN 09/13/11IN THE NAME OF ALLAHBEHEADING OF EGYPTIAN SPY IN IRAQ2 IRAQI WORKER BEHEADED2 TURKS BEHEADED3 BEHEADINGS IN AFGHANISTANBEHEADING BY ALQAEDABRUTAL TORTURE SCENES IN IRAQBULGARIAN BEHEADING VIDEOBEHEADING OF A CIA AGENT IN IRAQCUTTING HANDS AND FEET AS QURAN TEACHESENGINEER BEHEADED IN IRAQEXECUTION OF 3 HOSTAGES BY ANSAR AL SUNNAMUSLIMS BEATING THEMSELVES (GHAME ZANI)GHESAS ( AN ISLAMIC PUNISHMENT) A CLIP FROM TALIBAN REGIMEBEHEADING OF ALA AL MALIKIBEHEADING OF AN IRAQI NATIONAL GAURDBEHEADING OF AN IRAQI WORKEREXECUTION OF AN ITALIAN AND A TURKMUSLIMS BEATING BODIES OF AMERICAN SOLDIERS3 BEHEADINGSPAUL JOHNSON 1BEHEADING OF PAUL JOHNSON 2RUSSIAN SOLDIER HEAD BASHED AND BEHEADED
ESLAME AHRIMANI 4
ESLAME AHRIMANI 3
ESLAME AHRIMANI 2
Beheading Video of Hussein Shanun
Beheading Video of Hussein Shanun (1) Beheading Video of Hussein Shanun (2)Beheading Video of Soshei Koda
Beheading Video of Soshei Koda (1)Beheading Video of Soshei Koda (2)Video of 11 Iraqis Executed
Video of 11 Iraqis Executed (1)Second Video of Margaret Hassan
Second Video of Margaret Hassan (1)Second Video of Margaret Hassan (2)
Video of Shosei Koda
Video of Shosei Koda (1)Video of Shosei Koda (2)Beheading Video of Turkish Truck Driver
Beheading Video of Turkish Truck Driver (1)Beheading Video of Turkish Truck Driver (2)Beheading Video of Ala al-Maliki
Beheading Video of Ala al-Maliki (1)Beheading Video of Ala al-Maliki (2)Beheading Video of Iraqi and Turkish "Titan Corporation" Contractors
Beheading Video of Iraqi and Turkish "Titan Corporation" Contractors (1)Beheading Video of Iraqi and Turkish "Titan Corporation" Contractors (2)Beheading Video of Ken Bigley
Beheading Video of Ken Bigley (1)Beheading Video of Ken Bigley (2)
Assassination of Ayad Anwar Wali and his assistant
Assassinations of Ayad Anwar Wali and his assistant (1)
Beheading Video Of Barie Dawood Ibrahim
Barie Dawood Ibrahim video (1)Beheading Video Of American Hostage Jack Hensley
Jack Hensley video (1)Jack Hensley video (2)

Jack Hensley video (3)Beheading Video Of American Hostage Eugene Armstrong
Eugene Armstrong (1)
Three Kurds Beheaded
Three Kurds Beheaded (1)
Three unknown hostages executed
Three unknown hostages eecuted (1)Beheading of Turkish Truck Driver Durmus Kumdereli
beheading video (1)
Beheading and Assassination of Nepalese
Nepalese assassination video (2)Beheading of (Alleged) CIA Agent Video
Alleged CIA agent video (1)
Bulgarian Hostages Beheading Videos
Bulgarian video (1) windows media file
Paul Johnson Beheading Video
Paul Johnson Video (1) windows media file
Beheading videos of Kim Sun Il
video(1)

ASSORTED VIDEOS 1ASSORTED VIDEOS 2